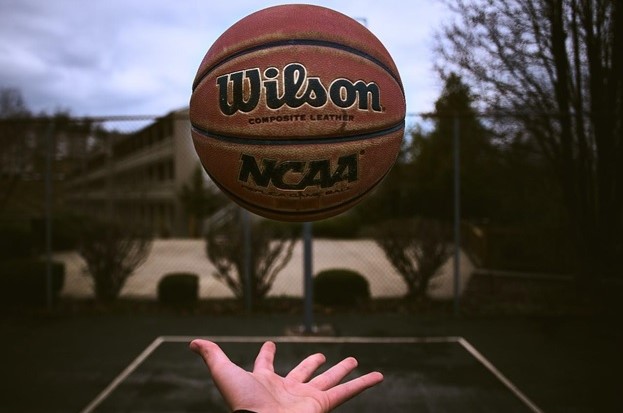 The college basketball season has only just started, but there have already been some big name upsets and off-court storylines to keep hoops fans intrigued. March Madness and the Final Four are a long way off yet but the top players will already be forcing themselves in the highlights reels.

Gonzaga was the preseason number one ranked team and has continued to impress in the early weeks of the season. But there are young players all over the country that will be in the spotlight this year – and most likely appearing in NBA betting markets very soon. Here are five college ballers to look out for this season.


Paolo Banchero, Duke Blue Devils

Banchero's freshman year has been dominated by a DWI charge so far, but it is his skills on the court that are exciting Duke fans. Expectations are high for this young man and he is projected to be one of the first picks in the NBA draft and to spend just one year in college.

The power forward is a major reason why Duke might be able to make an impression at the NCAA tournament after missing out last year. His inside power shows that he is NBA-ready, but he is just as effective on the perimeter. He has shown maturity facing up to the off-court pressure and should be a force to be reckoned with this season.

Hunter Dickinson, Michigan Wolverines

This 7-footer comes into his sophomore season after being ranked top five towards the end of last season. His average points and rebounds per game were impressive as he wasn't actually on the court for long spells. With further responsibility this year, Dickinson could live up to preseason predictions of being a National Player of the Year contender.

After initially declaring for the draft, he pulled out again to concentrate on improving his game for another year at Michigan. If he is able to fulfill his college potential he could be the difference in turning the Wolverines into a contender. A few early losses have seen Michigan tumble down the rankings though.

Chet Holmgren. Gonzaga Bulldogs

Holmgren spent the summer starring for Team USA at the FIBA U19 World Cup and came into the new college hoops season as a projected No. 1 pick in the draft in 2022. Before all that, the 7-footer will be given a chance of a one-and-done season at Gonzaga as it attempts to go one better than last year at the Final Four.

With some notable departures from the Bulldogs, Holmgren is sure to get plenty of court time and should be the main rim protector for Gonzaga. He is also very effective from the outside and his skinny frame could turn out to be very deceptive for opponents this year.

Johnny Juzang, UCLA Bruins

The Bruins came out of (virtually) nowhere last year to take a place in the Final Four – and a lot of that was down to Johnny Juzang deciding to transfer from Kentucky after not really fitting in its system the year before. Kentucky's loss was UCLA's gain, as Juzang turned out to be the breakout star of the NCAA tournament.

He is another that withdrew from the draft in favor of another year and has so far enjoyed a successful start to the year with UCLA. The Bruins could well make a repeat appearance at the Final Four this year and it will be the shot-making skills of Juzang that takes them there.

Jaden Ivey, Purdue Boilermakers

Ivey hasn't always been the main man in his Purdue team, let alone in college hoops as a whole. But after a breakout performance in the NCAA tournament last year and a starring role in Team USA's championship winning performance at the FIBA U19 World Cup in Latvia, he is about to make his name heard.

It is Ivey's speed with the ball that is his greatest asset, allowing him to pick up a good points average. More work on his outside shooting is needed, but Ivey has already helped Purdue to climb up the rankings.