May 12, 2023
College basketball is better when St. John's has it going, and they took another step in that direction with the addition of Jordan Dingle. The native New Yorker is not just a really good player from the Ivy League. Dingle is a 6-foot-3 guard who can score at all three levels and was clearly one of the best guards in America last season. The Ivy League Player of the Year and a finalist for the Lou Henson National Player of the Year averaged over 23 points per game last season for Penn.
Can we get St. John's vs. Fordham at the Garden?
CLICK HERE to check out more videos from the College Insider staff.
May 04, 2023
It was announced that 2022-23 preseason All-American Ques Glover will play his final season at BYU. When healthy, Glover can really score! After spending his first two seasons at Florida, he transferred to Samford and put up good numbers in 2021-22. The 6-foot guard averaged 19.2 points per game and helped the Bulldogs to their best record (21-11) in over 20 years. This past season he missed 13 games due to injury, but still averaged nearly 15 points per game.
May 04, 2023
Michael Marsh is a nice addition to the frontcourt for Mike Boynton and Oklahoma State. The 6-foot-10 forward averaged 10.5 and just under 5 rebounds per game last season at Jacksonville. Most of his action came near the basket, where he was an effective post player for the Dolphins, but he also has a good mid-range game.
May 04, 2023
Good to see Ali Ali back at Akron. He can score! He spent his first three seasons at Akron where helped the Zips to a couple of MAC Championships and a trip to the 2022 NCAA Tournament. He led the team in scoring that season, with just under 14 points per game and shot 41% from beyond the arc. In his lone season at Butler, the 6-foot-7 shooting guard played at Butler last season, where he averaged 6.5 points and 2.7 rebounds per game.
May 04, 2023
There is a tendency to focus solely on the stat sheet, but last week Markquis Nowell picked up a non-basketball honor, as he was named to Winter Academic All-Big 12 Team. The Conference named 481 student-athletes to the First or Second team. 36 of the 481 were men's basketball players, including Nowell who became the first Kansas State player to earn All-Academic honors since 2018.
May 02, 2023
UCSB will have plenty of size upfront next season. A couple of weeks ago 6-foot-10 Auburn transfer Yohan Traore committed to the Gauchos and now they are adding Kansas transfer Zach Clemence. Injuries slowed Clemence's progress last season at Kansas, but when healthy the 6-foot-9 Texas native is a matchup problem, as he can shoot it. The Big West Conference Champions got better.
May 02, 2023
George Mason head coach Tony Skinn was quoted as saying, "Darius is going to be sensational in this league." Mason's first-year head coach was referring to Virginia Tech transfer Darius Maddox who moves from the ACC to the Atlantic 10. The 6-foot-5 guard averaged 8.5 points and 3.2 rebounds per game this past season. This is a great addition for GMU.
May 02, 2023
Former Top 100 recruit, Symir Torrence committed to Binghamton over the weekend. ESPN had him ranked No. 98 in 2019, but he never found his game at Syracuse. The 6-foot-3 point guard is a really nice addition for head coach Levell Sanders who continues to make strides at BU. The Bearcats finished 4th in America East, which was their best finish in 14 years. With new Athletic Director Gene Marshall, Sanders has great support and the resources he needs to be among the elite teams in the conference, on an annual basis. Keep an eye on Binghamton in the coming years.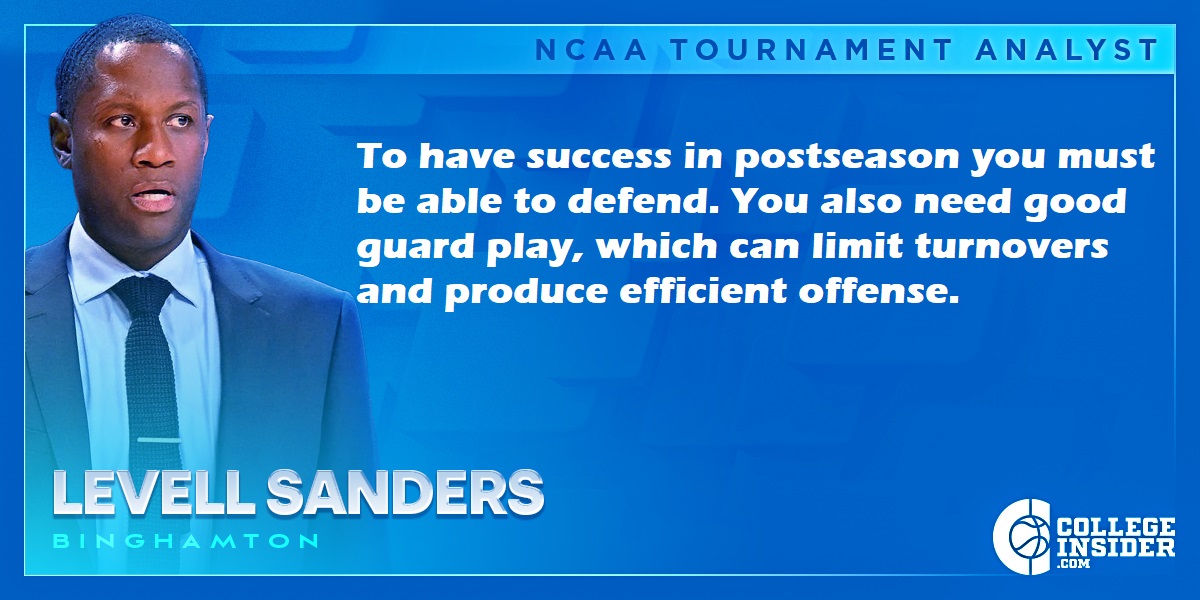 CLICK HERE to check out the College Insider "Coach Talk" series on Twitter.
Apr 26, 2023
Javon Small is a playmaker who can shoot the three and he's going to play for Mike Boynton next season at Oklahoma State. The 6-foot-2 point guard also brings a toughness to Stillwater, along with 15.8 points, 5.6 assists and 4.8 rebounds per game for East Carolina. Boynton had already secured a Top 10 recruiting class headline by Eric Dailey Jr who chose OSU over Kansas and Kentucky among others.
Apr 25, 2023
Earlier this month, Arkansas State's first-year head coach Bryan Hodgson added a couple of immediate impact transfers. Make it three with the addition of Freddy Hicks. The 6-foot-6 guard was the 2021 WAC Freshman of the Year and was named to the 2022-23 Lou Henson Preseason Watch List. He went on to average 16.2 points and 6 rebounds per game this past season for Tarleton State. Hicks is a little closer to home now. Jonesboro, Arkansas is about 90 minutes north from Searcy, where Hicks starred in High School. This is a big addition for ASU who already landed Dyondre Dominguez (UMass) and LaQuill Hardnett (Buffalo).
Apr 25, 2023
Despite the news regarding Jaykwon Walton (Wichita State) no longer headed to Alabama, head coach Nate Oats still landed two top mid-major players. Aaron Estrada was a scoring machine at Hofstra. He averaged over 20 points per game, helped Hofstra to the CAA regular-season championship and was a finalist for the Lou Henson National Player of the Year award. The two-time CAA Player of the Year was one of the top mid-major players in portal. And don't sleep on Latrell Wrightsell Jr. who is also headed to Tuscaloosa. The 6-foot-3 transfer from Cal State Fullerton was a 1st team All-Big West selection. He led the Titans in scoring with 16.3 points per contest. He can shoot threes and he defends. His dad played at Creighton, so there was a lot of speculation he would head home to Omaha, but he's SEC bound.
Apr 23, 2023
Auburn transfer Yohan Traore is headed to UC Santa Barbara. Terrific addition for head coach Joe Pastenack. Jonathan Givony at Draft Express reported that UCSB beat out Alabama, Michigan, Oklahoma, Ole Miss and TCU for the 6-foot-10 import from France. Traore's minutes declined during the season, and he finished his freshman campaign averaging 2.1 points and 1.4 rebounds in 9.8 minutes per game. Pastenack also added Creighton transfer Ben Shtolzberg. The 6-4 guard should also get more minutes with the Gauchos.
Apr 22, 2023
Injuries kept Daeshun Ruffin from really making his mark at Ole Miss. If he can stay on the floor, he will be a huge addition for Jackson State. The 5-foot-9 Ruffin was a two-time Mississippi Gatorade Player of the Year and a McDonald's All-American. As a senior, at Callaway HS, he averaged 33.1 points, 3.3 rebounds and 2.8 assists per game. Daeshun Ruffin… Remember that name next season.
Apr 21, 2023
The addition of Anthony Selden won't get a lot of ink, but this is a nice addition for head coach Scott Pera and Rice. The 6-foot-6 transfer from Gardner-Webb averaged 11.5 and 4.4 rebounds per game. After coming off the bench in his first two seasons, Selden became a starter this past season for head coach Tim Craft.
Apr 21, 2023
Shamir Bogues is ideal fit for John Becker's Vermont program. The transfer from Tarleton averaged 9.5 points per game and was named to the WAC All-Defensive Team. Like I said, he's an ideal fit in Burlington. The 6-4 Bogues is the third addition for Becker who had to replace Dylan Penn, Finn Sullivan, Robin Duncan and Kameron Gibson. Becker also added Brenton Mills who returns to America East where he played two seasons at Binghamton. He scored 14 points per game, and shot 40% from three as a sophomore and earned third team All-America East honors. As a freshman he was named to the All-Rookie team. Mills spent last season at Bowling Green. The Catamounts also add UC San Diego's Jace Roquemore who can shoot the three. They don't rebuild in Burlington… They re-load.
Apr 20, 2023
Pat Skerry hasn't gotten nearly enough credit for the job he has done has a head coach, but he has gotten less attention for the work he has done with Autism Awareness. He has won consistently at Towson, but his efforts off the court have made him a bigger winner. Pat Skerry is the genuine article. I cannot think of better representative of the Skip Prosser Man of the Year award and I am looking forward to working with Coach Skerry on Autism Awareness.
CLICK HERE to read more about the 2023 Skip Prosser Man of the Year award.
Apr 20, 2023
The 2023 Freshman of the Year in the Mid-American Conference is transferring from Central Michigan to Kent State. The Muncie Indiana native averaged 12.4 points per game, but he really came on at the end of the season. He had 40 in a late season win over Northern Illinois and averaged over 26 points over the final five games of the season. Head Coach Rob Senderoff just seems to re-load every season.
Apr 19, 2023
Drake fans will enjoy watching Tucker DeVries and Ethan Roberts get buckets next season. Roberts, who was the top newcomer in the Patriot League, averaged 12.4 points per game for the Army Black Knights. He can shoot it. The 6-foot-5 wing shot 41% from distance. Roberts is a perfect fit for head coach Darian DeVries.
Apr 18, 2023
Andy Toole has landed a couple of nice players via the transfer portal. Justice Williams is a 6-foot-4 guard from LSU and Markeese Hastings is 6-foot-7 forward from Western Michigan. Robert Morris has made a jump in each of its first three seasons in the Horizon League. Don't be surprised if they take another step forward in 2023-24. Andy Toole can coach.
Apr 17, 2023
Danny Sprinkle got to see Nigel Burris a couple times, this past season in the Big Sky. The 6-foot-7 freshman averaged 9 points and 5 rebounds at Idaho and shot an impressive 45% from beyond the arc. Burris looks like an impact transfer for the new Utah State head coach.
Apr 16, 2023
Santa Clara has landed a couple of nice guards. Tyeree Bryan averaged just under 11 points per game at Charleston Southern The 6-foot-6 guard gets buckets from distance. He shot over 42% from deep. Mount St. Mary's graduate transfer Jalen Benjamin also joins the Broncos. The All-Conference performer averaged 16 points per game this past season.
Apr 14, 2023
I don't think there are a lot of people that truly understand what Kenny Blakeney has been able to accomplish at Howard. It was not that long ago that he was finding it difficult to even get an opportunity to coach. Director of Athletics Kery Davis hit a grand slam with this hire. There are a lot more wins and many more accolades in the future for Kenny Blakeney.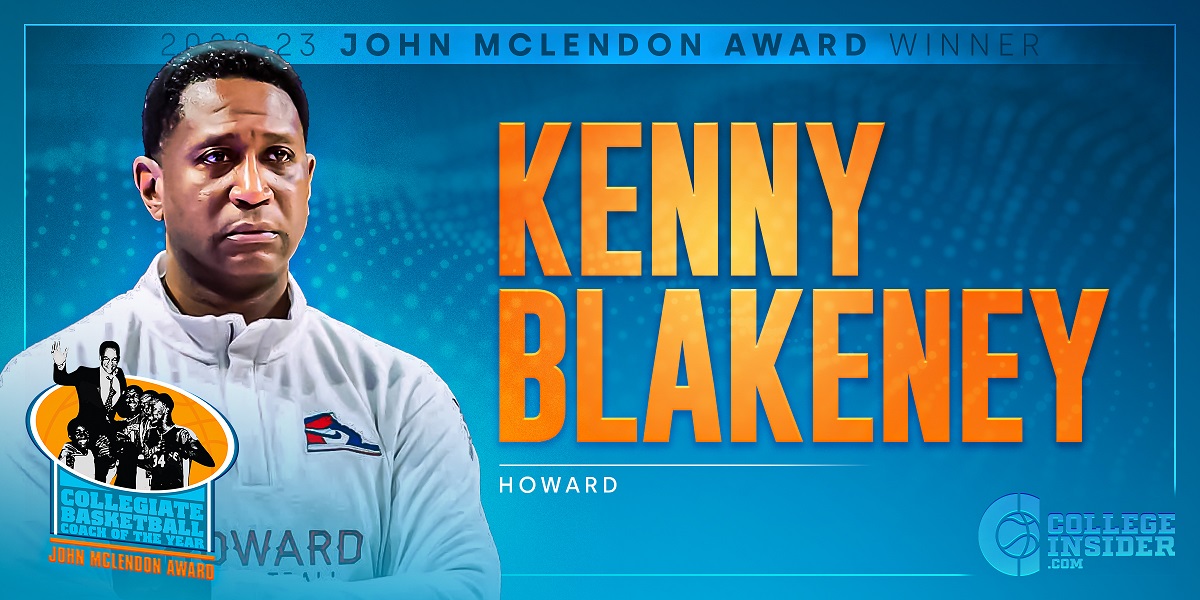 CLICK HERE to read more about the 2023 John McLendon National Coach of the Year award.
Apr 13, 2023
New Arkansas State head coach Bryan Hodgson has added a couple of immediate impact guys. LaQuill Hardnett is a 6-8, transfer from Buffalo where he averaged 11 points and just over 7 rebounds per game. Dyondre Dominguez is a 6-9 transfer from UMass where he averaged 9 points per game, and he can shoot the three. The Bryan Hodgson era is off to a good start.
Apr 12, 2023
A couple of years ago, Robert Jones brought in Kris Bankston from Little Rock where he was a solid player. At Norfolk State he became an All-MEAC player and an All-American candidate. Nobody is suggesting that Rider transfer Tyrel Bladen will be the next Kris Bankston, but the 6-foot-10 redshirt senior is going to be a very nice addition for the Spartans.
Apr 11, 2023
It has been very impressive to watch Coach Stackhouse have success in one of the toughest and deepest conferences in college basketball. Vanderbilt played its' best basketball over the final six weeks and turned in the best season in over a decade. There were a lot of doubters when he was hired, but winning has a way of silencing that. He is a deserving recipient of the Ben Jobe National Coach of the Year.
CLICK HERE to read more about the 2023 Ben Jobe National Coach of the Year award.
Apr 10, 2023
Dom Campbell is a very intriguing addition to the Howard roster for the 2023-24 season. The 6-foot-9 freshman didn't get a lot of run at Notre Dame, but he has some nice upside. Former Notre Dame head coach Mike Brey and Howard's Kenny Blakeney are good friends so don't be surprised if Campbell becomes one of the better players in the MEAC. Out of high school he was recruited by Tennessee, Penn State and Providence, among others.
Apr 09, 2023
Carson Basham is a nice pick up for Northern Arizona head coach Shane Burcar. The 6-foot-10 Phoenix, Arizona native gets closer to home after spending the past two seasons at Pepperdine. Nice addition for the Lumberjacks.
Apr 07, 2023
Keith Urgo has put Fordham basketball back on the map. The level of excitement surrounding the program, is something we haven't seen in decades. There is nothing quite like the passion and intensity of basketball in New York City and he has brought that back to 'Rose Thrill' gym. This was the best group of finalists we have ever had for the Joe B. Hall award and Keith Urgo is the best of the best.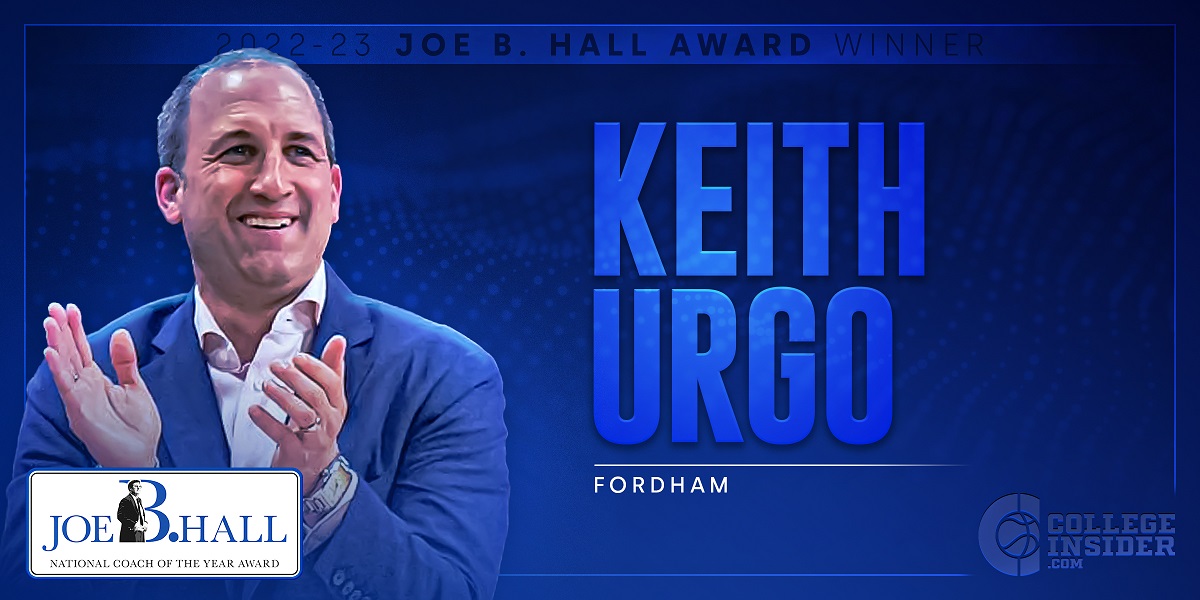 CLICK HERE to read more about the 2023 Joe B. Hall award.
Apr 06, 2023
Danny Sprinkle to Utah State is one of my favorite hires so far. Prior to his arrival at Montana State, the Bobcats hadn't won 20 games in nearly 20 years, and they hadn't been to the NCAA tournament since Sprinkle played for MSU back in the late 1990s. Sprinkle won 52 games in his final two seasons and went to back to back NCAA Tournaments. He also led the program to its first-EVER ranking in the Mid-Major Top 25®. This feels like a top 5 hire!
Apr 03, 2023
Markquis Nowell was an outstanding player at Little Rock, but his team didn't win a lot, so Nowell didn't get a lot of national run until he got to Kansas State and was surrounded by better players. It could be a similar story for TCU's Jameer Nelson who put up big numbers at Delaware. The 6-foot-1 guard averaged nearly 21 points per game, to go along with almost 5 rebounds, 4 assists and over 2 steals per game. He can play. Nelson and Nowell are different players, but much like the former K-State star, Nelson will be a household name next season.
Apr 01, 2023
Coach Wainwright has made such a positive impact on countless players and coaches. His success on the court is well documented, but his impact on others is immeasurable. Jerry is one of the most genuine, down to earth people you will ever meet. I challenge you to find anyone that doesn't love Jerry Wainwright.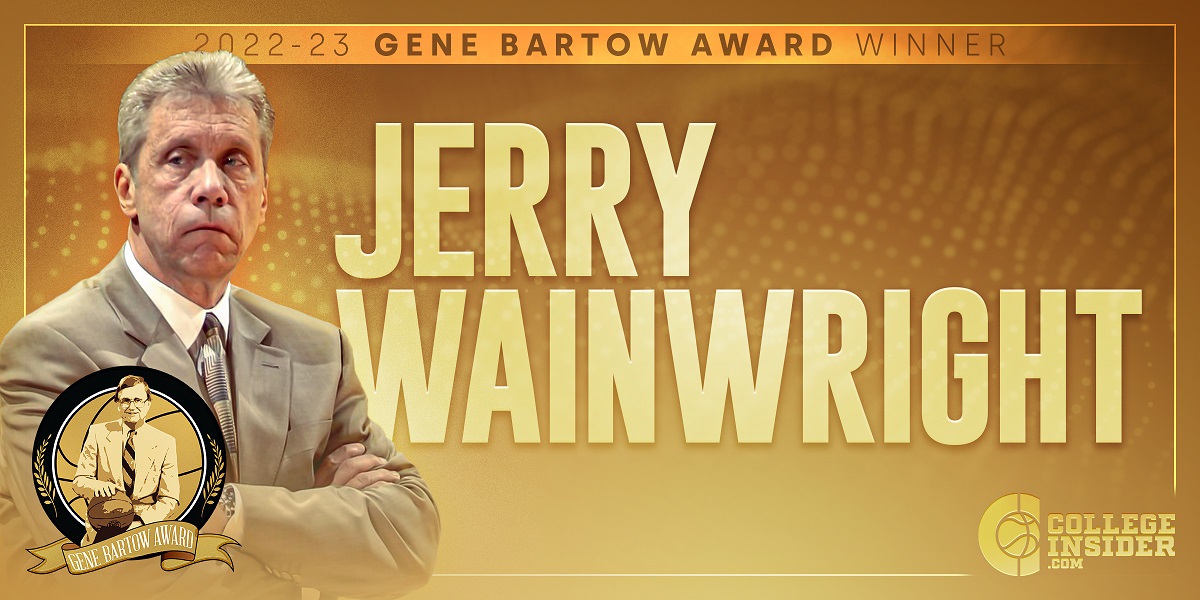 CLICK HERE to read more about the 2023 Gene Bartow award.
Mar 30, 2023
Injuries really slowed Bryant down, after a fast start to the 2022-23 season. Jared Grasso's team should be right back in the mix in America East next season and Puerto Rico native Rafael Pinzon will help. The 6-foot-6 shooting guard spent the past couple of seasons at St. John's.
Mar 29, 2023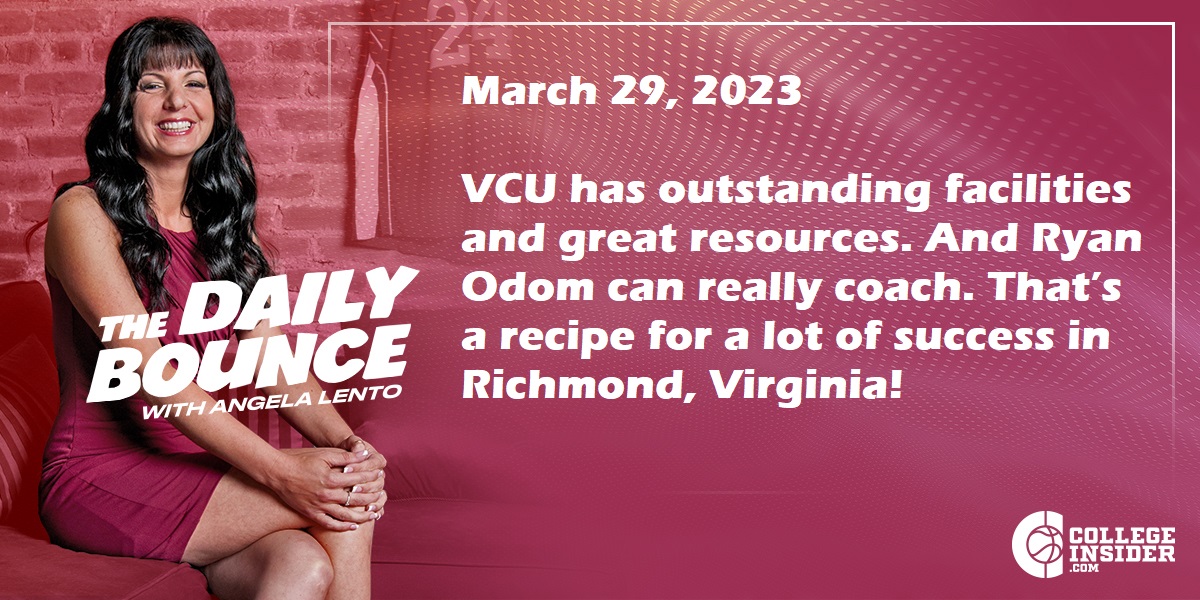 CLICK HERE to check see more from Angela Lento and other members of the College Insider staff on Twitter.
Mar 22, 2023
Jason Hooten was in the mix for the New Mexico State job last year so Director of Athletics Mario Moccia was very familiar and very impressed with the Sam Houston head coach. Jason Hooten was their guy this time around. Hooten re-wrote the record books at Sam Houston and had the Bearkats among the top teams in the conference every year. His teams were always among the better defensive units in the country, and they played with an edge. Hooten is a fiery competitor, but you won't find a better person in the business. He's a first-class, family man and he can coach. This was the perfect hire for a program that had to get it right.
Mar 13, 2023
Georgia Tech's hiring of Damon Stoudamire surprised most of the national media. Stoudamire, who has spent the past year-plus as an assistant with the Boston Celtics, was never mentioned as candidate for Tech or any other opening. The former Arizona All-American did a terrific job in five seasons at Pacific, winning the Ben Jobe National Coach of the Year in 2020. Great hire!
Mar 11, 2023
The legal issues are well documented for Chris Beard, but so is his track record as a coach. Beard led Little Rock to the NCAA Tournament where they upset Purdue. He took Texas Tech to the NCAA Championship and appeared to be on the verge of sustained success at Texas. It will take a little (very little) time to get things in order at Ole Miss, but make no mistake… He will win a lot of games in Oxford, Mississippi.
Mar 04, 2023
On Dec. 5, 2019 Kenny Blakeney picked up the first win of what will be a long head coaching career. It was an OT win at rival Hampton. There would be only three more wins that first season, but it was clear that Howard had found its guy.
Mar 03, 2023
You know it's possible to love and honor the legacy of Pete Maravich and admire and respect the hard work and talent of Antoine Davis. He is fun to watch!
Mar 02, 2023
In season one, Donte' Jackson led Grambling to its best record in nearly 20 years. The following season he led the Tigers to their first-ever division I postseason appearance. And this season his team reached 20 wins for the first time in 43 years. He's NOT a really good coach in the SWAC. Donte' Jackson is just a really good coach!
Feb 24, 2023
Tevian Jones remains one of the best-kept secrets in college basketball. Southern Utah's fifth-year senior, who began his career at Illinois, is averaging over 18 points per game. He's the top scorer on the 4th highest scoring team in America.
Feb 23, 2023
This weekend San Diego is celebrating its 2002-03 team, which won the West Coast Conference Tournament and nearly upset Stanford in the Big Dance. Head coach Brad Holland had only two losing seasons in 13 with the Toreros. He did a lot with a little. Outstanding coach and even better person!
Feb 22, 2023
Marshall (24-6) is one win away from matching the school's highest win total in the last 50 years. More importantly, the Thundering Herd is tied for 1st place in the Sun Belt Conference with one game remaining. Dan D'Antoni has done a terrific job in Marshall's inaugural season in the SBC.
Feb 16, 2023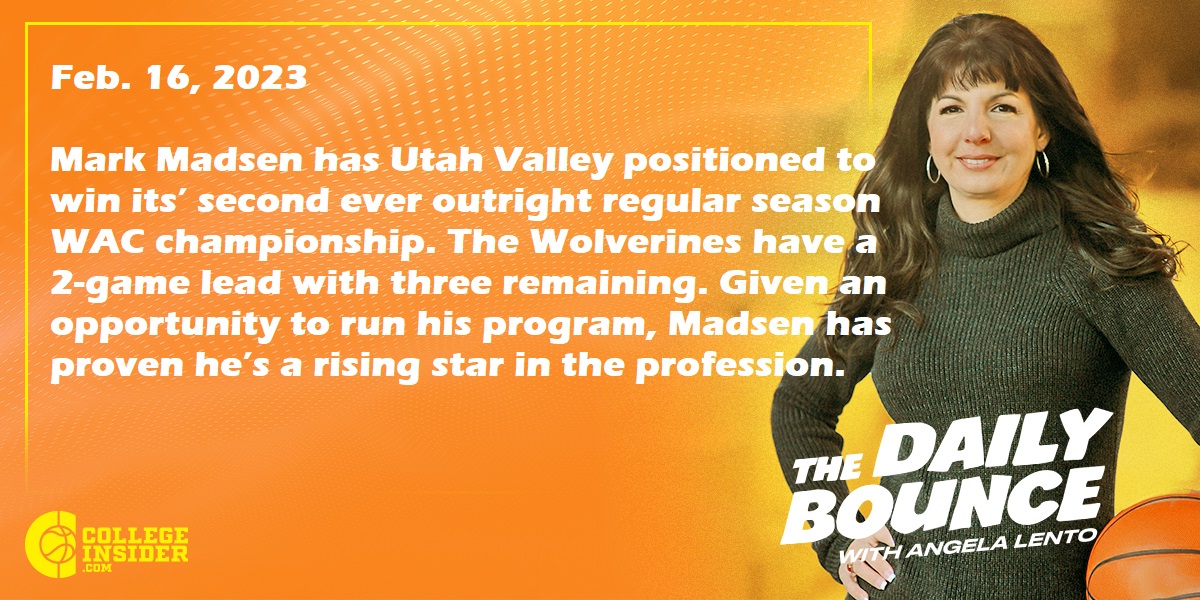 CLICK HERE to check see more from Angela Lento and other members of the College Insider staff on Twitter.
Feb 14, 2023
Montana State is in the middle of a fourth consecutive winning season, under fourth-year head coach Danny Sprinkle. It's the best stretch of basketball at MSU since the mid to late 1990s, when Sprinkle played guard for the Bobcats. #HeCanCoach
Feb 13, 2023
Logan Dye has been the unsung hero for Samford. With preseason All-American Ques Glover sidelined for 12 games, Dye has kept the Bulldogs at the top of the Southern Conference standings. The 6-foot-9 Alabama native should garner All-SoCon honors.
Feb 12, 2023
For years Darris Nichols was tabbed as a future star in the profession. He's proving all those people right. Now in his second season at the helm, he has Radford vying for a Big South title.
Feb 11, 2023
Norfolk State's Joe Bryant Jr. isn't a really good player in the MEAC. Bryant is just a really good player. The 6-foot-1 senior should be in the conversation for Mid-Major Player of the Year honors.
Feb 09, 2023
Drake has won 5 straight and 8 of its' last 9. All-American Tucker DeVries raised his point-per-game average to 19.5 with 64 points in the last two games. And don't forget about Roman Penn. The former Siena transfer is a terrific point guard. He should garner Mid-Major All-America attention.
Jan 26, 2023
Here come the Paladins… Furman snapped Samford's 8-game winning streak and handed them their first conference loss. Winners of three straight (6 of last 7) Furman moved to within one game of first place in the SoCon. Mike Bothwell and Jalen Slawson are on a mission in 2023.
Jan 25, 2023
Amir Abdur-Rahim should be getting a lot more national attention for what he is doing at Kennesaw State. He has done a phenomenal job in 3-plus years. The Owls (15-6) are tied for first in the ASUN (7-1). Chris Youngblood gets buckets and Terrell Burden makes them go. KSU has never had a winning season at division I.
Jan 24, 2023
Kellen Tynes has been a steal for Maine. He had 14 points, 7 assists and 6 steals in Sunday's win over first place Binghamton. The transfer from Montana State leads the nation in steals, averaging over 3 per game.
Jan 24, 2023
Grambling is tops among all mid-majors in field goal percentage defense. The Tigers are ranked No. 8 nationally (among all schools) at 38.2%. Donte' Jackson can coach. Let's repeat that… Donte' Jackson can coach!
Jan 23, 2023
UNC Asheville's Drew Pember and Chattanooga's Jake Stephens are the ONLY players in college basketball who lead their respective conferences in points, rebounds, and blocks per game.
Jan 22, 2023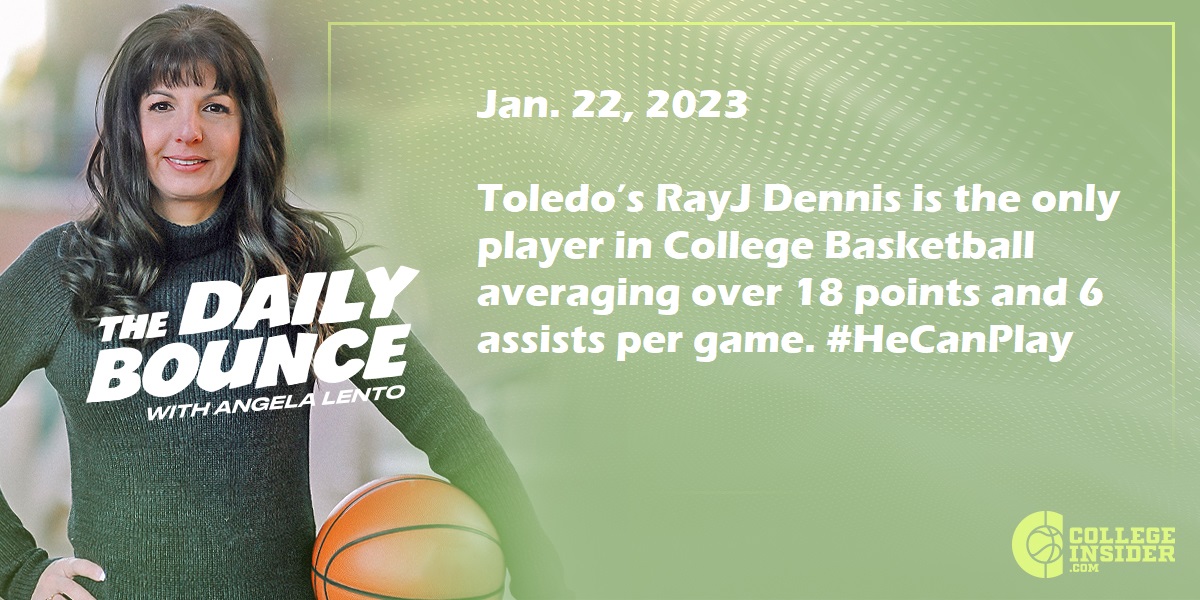 CLICK HERE to check see more from Angela Lento and other members of the College Insider staff on Twitter.
Jan 15, 2023
It's tough to break into the upper echelon of the West Coast Conference, but Stan Johnson is building Loyola Marymount into one of the top programs in the second tier of WCC teams. Senior Cam Shelton, who began his career at NAU, is playing like an All-American. He's scored 20 or more ten times, including 28 last night against San Diego.
Jan 11, 2023
Sam Houston climbed in the top 10 of the Mid-Major Top 25® earlier this season. The Bearkats may not be a top 10 team, but they aren't far away. Head coach Jason Hooten has done just about everything at Sam except get them to the NCAA Tournament. That may change this season. This team really defends.
Jan 08, 2023
He's doing it again. After leading Texas A&M Corpus Christi to the NCAA Tournament in his first season, Steve Lutz is looking for a repeat in year two. The Islanders are off to a 3-0 start in Southland Conference play. Terrion Murdix and Trevian Tennyson are an excellent backcourt duo and Isaac Mushila is a double-double guy.
Jan 05, 2023
Back to back losses to Missouri State and Southern Illinois, have dropped Drake to 11-5 overall and 2-3 in the Missouri Valley Conference. Remember it was just a couple of weeks ago that they beat No. 15 Mississippi State. Conference play is a different animal and the Valley is pretty good. Tucker DeVries is an All-American and Roman Penn is an excellent point guard. Drake will be fine.
Dec 23, 2022
With its win on Tuesday over The Citadel, North Carolina Central will head into 2023 with a 6-7 mark. The Eagles had a nice win over UNCA, which looks like the team to beat in the Big South. We know LeVelle Moton always has his team playing its best in March. Keep on Central.
Dec 22, 2022
With a win last night, Niagara wrapped up the non-league schedule and currently sits at 6-5 overall. Iona looks like they are a cut above everyone else in the MAAC, but there is no reason the Purple Eagles can't be in the next group. Greg Paulus has made nice improvements in each of his first three seasons.
Dec 19, 2022
Princeton's Tosan Evbuomvan can play. His numbers may not jump off the stat sheet, but the 6-foot-8 senior from England makes the Tigers the team to beat again this season in the Ivy League. He's an All-American.
Dec 17, 2022
After three very good seasons at Delaware, Jameer Nelson Jr. may be on his way to a great season. The 6-foot-1 junior has scored in double figures in all 11 games, and he's gone for 30 twice in the last five games. He's heating up.
Dec 14, 2022
After opening the season with losses to North Carolina, Oklahoma, and UConn; UNCW has run off seven straight wins. Sophomore Trazarien White looks like he is going to be a good one in the CAA this season. He looked like he belonged in the three games against UNC, OU and UConn. Head coach Tayako Siddle is a name to remember.
Dec 13, 2022
David Patrick has already posted the second most wins for a first-year coach at Sacramento State. After completely turning things around at UC Riverside, the 47-year old Patrick has the Hornets poised to contend in the Big Sky. He can coach!
Dec 12, 2022
There is only one player among the top 90 rebounders in the country who is under 6-foot-5. Morgan State's Malik Miller enters the week with 104 total rebounds which ranks top 10 nationally and only two players in college basketball have more double-doubles than Miller who has six.
Dec 01, 2022
UMass-Lowell is off to its' best-ever start, since making the jump to division I. The River Hawks get contributions from up and down the roster, led by St. Bonaventure transfer Abdoul Karim Coulibaly. The 6-foot-9 senior from Mali is averaging 15 points and 10 rebounds per game.
Nov 28, 2022
Ole Miss transfer Austin Crowley has found a home in Hattiesburg. Given a chance to start, the 6-foot-4 guard has delivered for Southern Miss, with nearly 18 points per game. And he's currently 2nd in the nation with 23 steals for the undefeated Golden Eagles.
Nov 22, 2022
Freddy Hicks is quickly losing his under the radar status. After missing Tarleton's first two games, the 6-foot-6 sophomore is averaging nearly 26 points per game, shooting 54% from the floor. He's also collecting nearly eight rebounds per contest. Freddy Hicks #HeCanPlay
Nov 21, 2022
Over the weekend Kent State's Malique Jacobs set the single-game school record with 10 steals. Rob Senderoff's team (5-0) is legit and on Wednesday they will meet Charleston (5-1) in perhaps the best mid-major matchup of the season thus far.
Nov 19, 2022
Great win for first-year head coach George Ivory and Mississippi Valley State. The Delta Devils win over North Alabama was the first non-conference win in five years.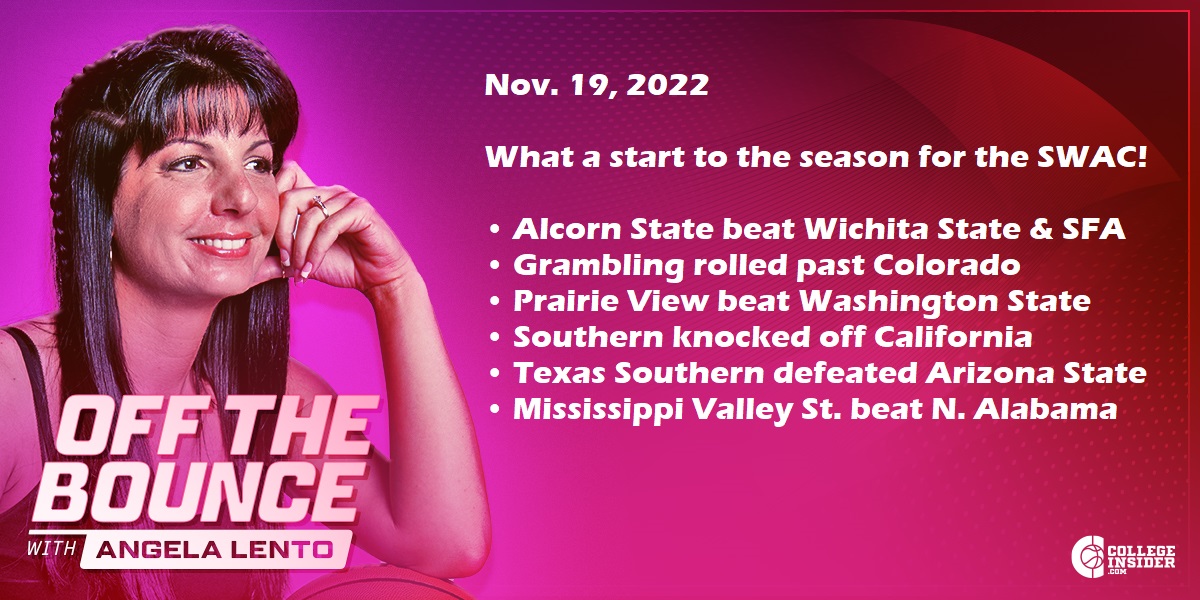 CLICK HERE to check see more from Angela Lento and other members of the College Insider staff on Twitter.
Nov 18, 2022
After winning 21 games last season, Speedy Claxton has Hofstra (4-0) off to its best start in nearly 20 years. Those 21 wins are tied for the most by a first-year coach in program history. And don't be surprised if Claxton finishes the season with the most wins by a Hofstra coach in his first two seasons.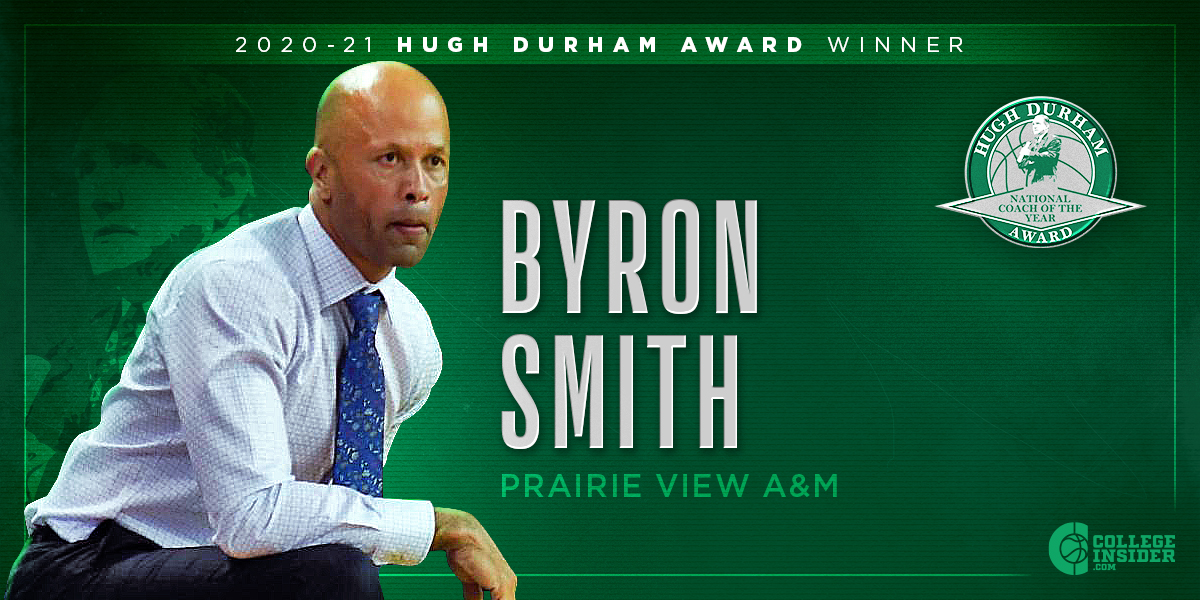 Nov 17, 2022
Just a quick reminder… Prior to Byron Smith taking the helm, Prairie View A&M had three winning seasons in school history. Byron Smith has led the Panthers to three winning seasons in the last four years, which includes the two BEST SEASONS in program history. Bryon Smith #HeCanCoach
Nov 15, 2022
Get familiar with Luke Brown. The transfer from Ball State has helped Stetson to a 2-0 start. The 4th all-time leading scorer in Indiana high school history (3,011) is shooting 58% from beyond the arc (14-for-24). Yup, the 6-foot-1 sophomore can shoot it.
Nov 08, 2022
Josh Schertz brought in a couple of transfers that will help Indiana State challenge in the Missouri Valley Conference. Trenton Gibson (Tusculum) and Courvoisier McCauley (DePaul) combined for 41 points and 21 rebounds against Green Bay. McCauley played for Schertz at Lincoln Memorial.