May 02, 2023
Mark Madsen continues to recruit talent to the West Coast. Cal's latest addition is Memphis transfer Keonte Kennedy. He can shoot it! He was one of the top three-pointers in the American Athletic Conference, so it was a big blow when he got hurt and missed the final eight games of the season. The 6-foot-5 Grad Transfer began his career at Xavier, spent two seasons at UTEP and got buckets for Penny Hardaway last season.
May 02, 2023
Rick Pitino continues to add pieces. Glenn Taylor Jr. is the latest transfer to land at St. John's. The former Pac-12 All-Freshman selection became a starter late in his first season and followed up with a terrific sophomore campaign. He scored in double figures 48 times in his two seasons at Oregon State. The 6-foot-6 Las Vegas native is an ideal fit for the Red Storm.
Mar 31, 2023
The gap between the top and the bottom is closer than it's ever been, and player movement has had a lot to do with it. The transfer portal has hurt mid-majors, but it's also provided an opportunity to replace lost players with some other experienced players. Montana State head coach Danny Sprinkle had some thoughts…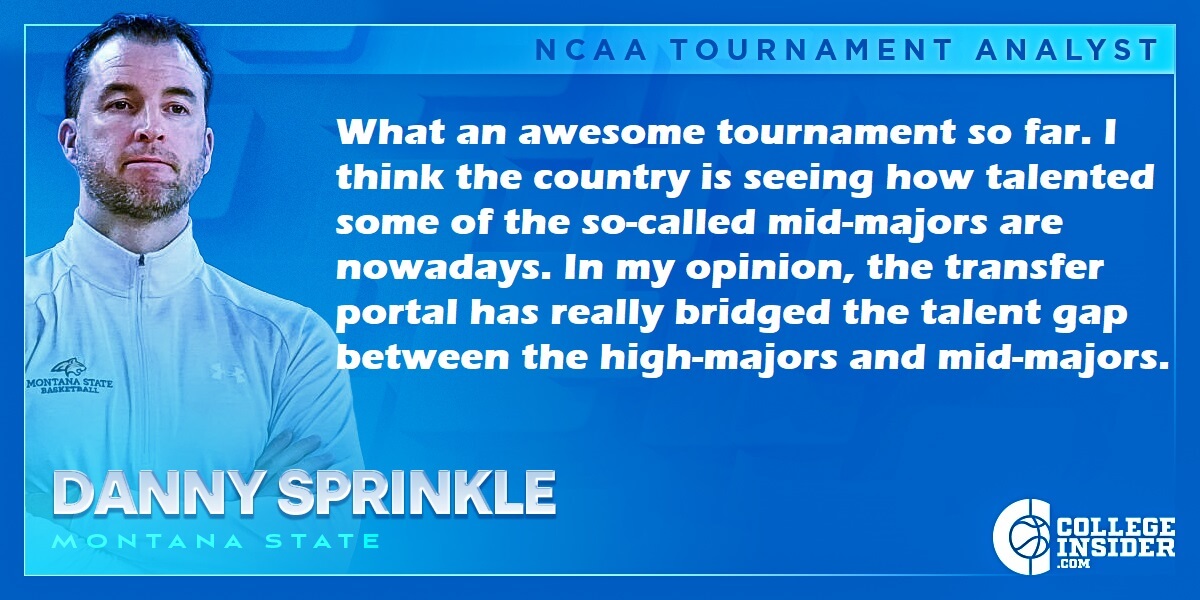 CLICK HERE to see commentary from over 70 Division I coaches on Twitter.
Mar 15, 2023
Great stuff from Jim Les. The gap between the haves and the have nots is closer than ever before...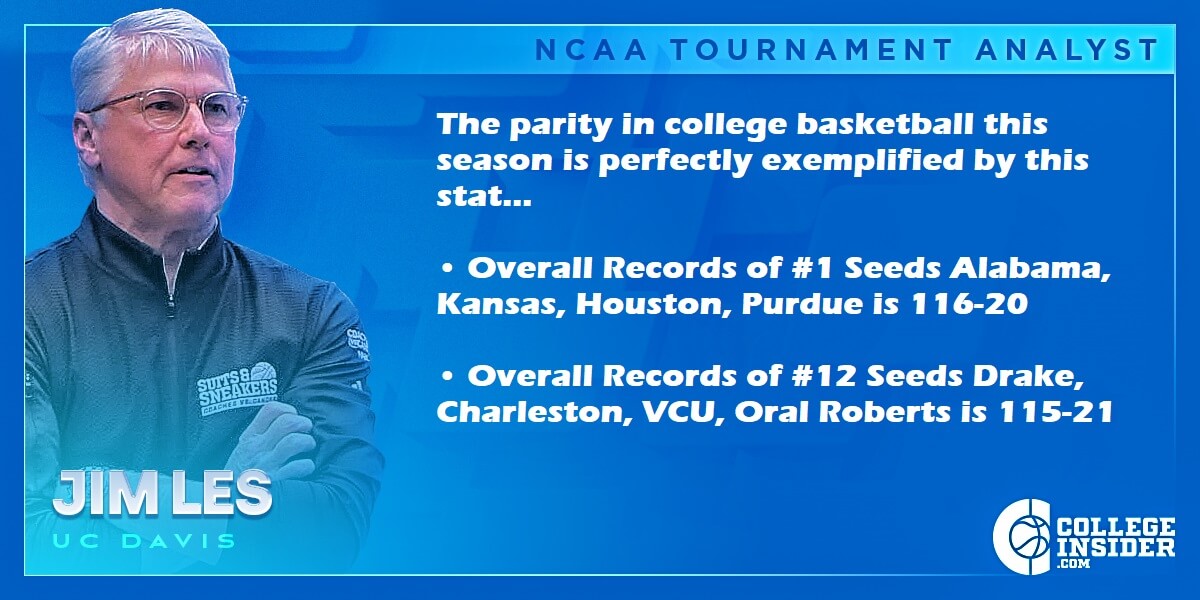 CLICK HERE to see commentary from over 70 Division I coaches on Twitter.
Mar 04, 2023
UC Irvine's DJ Davis is an extension of head coach Russ Turner on the court. He's tough, smart, and most importantly… He's a winner. The 6-foot-1 California native took over last night when the game was in the balance at Riverside.
Mar 03, 2023
UC Santa Barbara matched the program record for wins (23) on Thursday evening. It's been tough to get a handle on the Big West conference this season, but a 'handle' isn't a problem for Ajay Mitchell. The 6-foot-5 sophomore point guard is special.
Mar 03, 2023
The last time Howard won an outright regular-season title in the MEAC (1987), Kenny Blakeney was still four years away from beginning his playing career at Duke. Kenny Blakeney is a high-level coach and a high-quality individual.
Mar 02, 2023
It's not easy moving to a new conference. Belmont just made it look easy. The Bruins finished the regular season tied for third place at 14-6 in the Missouri Valley, and 21-10 overall. Casey Alexander has averaged 24.5 wins per season since taking over for Hall of Famer Rick Byrd.
Feb 24, 2023
Oakland's Jalen Moore is finishing strong. Over the past 12 games, he's averaging 24 points per contest. It's been a rollercoaster ride for Oakland, but with Moore and Trey Townsend the Golden Grizz should not be overlooked in the Horizon League tournament.
Feb 24, 2023
Eastern Washington became the first Big Sky program to EVER reach 16-0 in conference play. They also clinched the regular-season title and extended the nation's longest current winning streak to 18. The Eagles are at Idaho State on Saturday, and they host Montana State on Monday, in their quest to finish a remarkable 18-0 in league play.
Feb 23, 2023
Should we really be surprised that Rick Pitino is on the verge of yet another conference championship? Pitino's Iona Gaels have won 45 games in the past two seasons, with more victories likely to follow.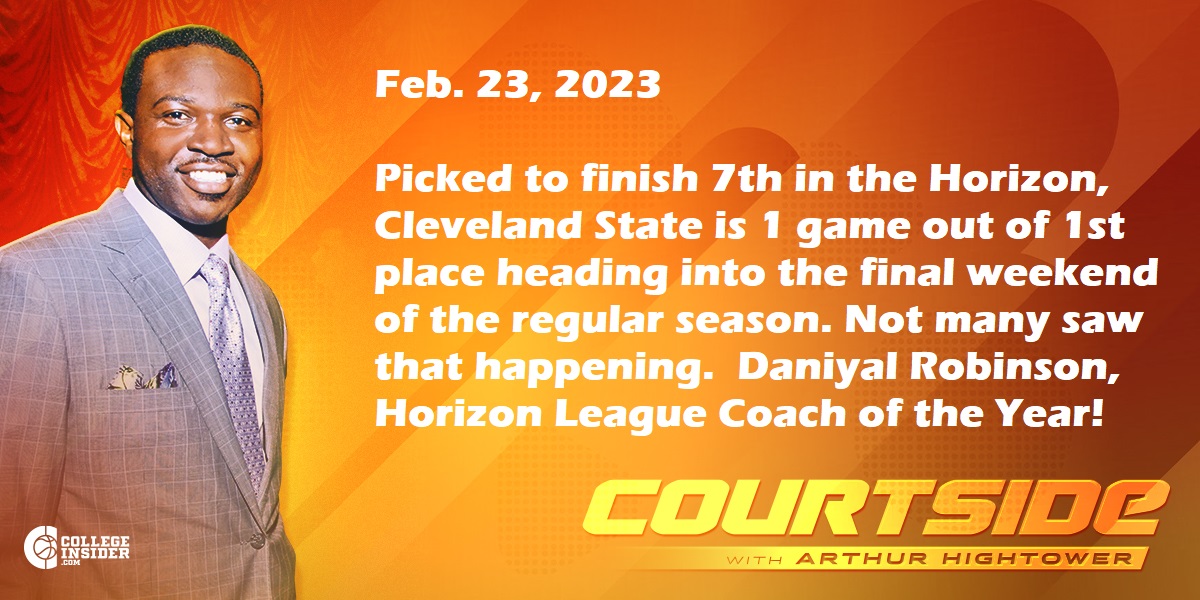 CLICK HERE to check see more from Arthur Hightower and other members of the College Insider staff on Twitter.
Feb 21, 2023
Riley Wallace led Hawaii to three NCAA Tournaments, relying on transfers and foreign talent. Eran Ganot has averaged 18 wins in his eight seasons using that same formula. Noel Coleman (San Diego via Belgium), Kamaka Hepa (Texas), and JoVon McClanahan (Sheridan College) are Ganot's top three scorers and another starter, Bernardo da Silva is a native of Brazil.
Feb 21, 2023
North Alabama can't win the ASUN regular-season title, but the Lions will be a player in the upcoming conference tournament. Head coach Tony Pujol has a nice backcourt led by KJ Johnson and Daniel Ortiz. They can score. And freshman Jacari Lane is going to be a good one.
Feb 20, 2023
You have to be out here on the West Coast to truly appreciate what Mike Magpayo has done at UC Riverside. Three straight winning seasons and 18 wins for the first time in school history. They had a grand total of two winning seasons before Magpayo took over three years ago.
Feb 20, 2023
Morehead State has taken control of the Ohio Valley Conference and one big reason has been the play of Mark Freeman. The 5-foot-11 transfer from Illinois State who is averaging 15.2 points per game, recently had a stretch in which he scored 24 or more in 5 of 8 games.
Feb 16, 2023
With its win last night, UC Irvine pulled into a tie for first place with UC Santa Barbara in the Big West at 11-3. UCI's three losses are a 1-point defeat at Fullerton, OT at Long Beach and an early conference loss to UCSB, which was a one-possession game with 30 seconds left. Here come the Eaters.
Feb 15, 2023
Hard to argue that any story in college basketball is better than Eastern Washington. The Eagles current 13-game winning streak is the longest in the county and they are two wins away from matching the best mark in Big Sky history, which was set by Weber State over 50 years ago. They were picked to finish fifth in the preseason by both the coaches and media.
Feb 15, 2023
On Jan. 9 Howard lost to UMES to fall to 8-10 overall and 1-1 in the MEAC. That was the last time they lost. The Bison are now 8-1 in the MEAC and alone in 1st place. Kenny Blakeney's team will be tested with four on the road before the season finale at home against defending conference champion Norfolk State.
Feb 14, 2023
Amir Abdur-Rahim was 1-28 in his first season. In season four he has Kennesaw State ranked in the Mid- Major Top 25® for the first time in school history. No. 25 KSU hosts No. 11 Liberty in a battle for 1st place in the ASUN on Thursday.
Feb 14, 2023
Landon Bussie has done quite a job in two-plus seasons at Alcorn State. Last season he led the program to its first regular-season SWAC title in 20 years and now he's trying to do it again. Alcorn has a one-game lead with five games remaining.
Feb 13, 2023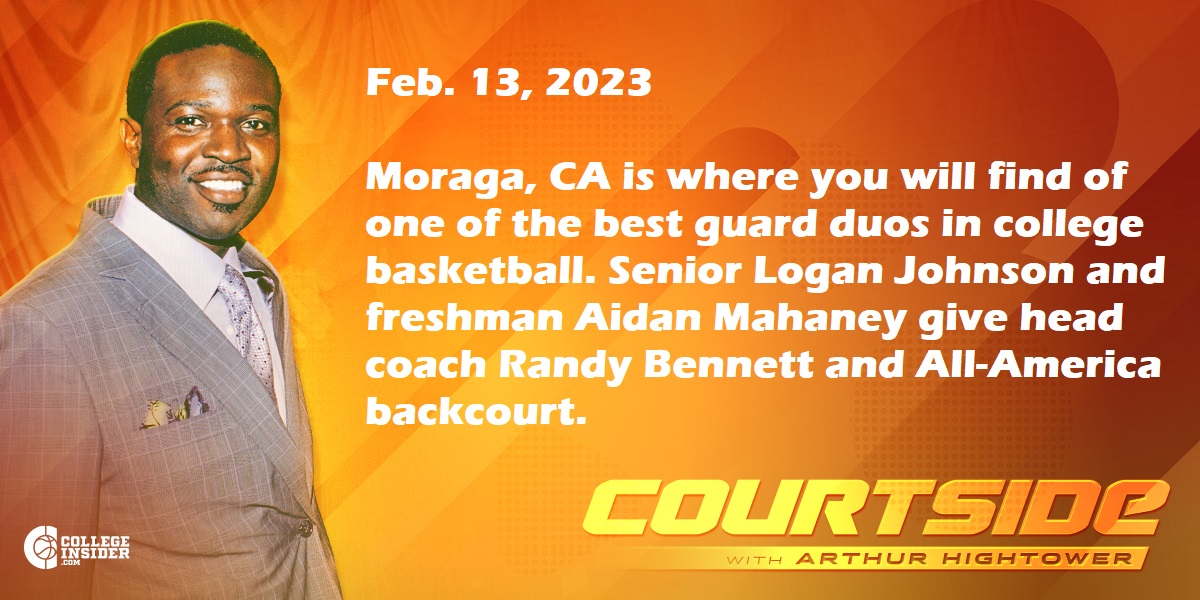 CLICK HERE to check see more from Arthur Hightower and other members of the College Insider staff on Twitter.
Feb 12, 2023
Southern Miss is on the verge of one of the greatest single-season turnarounds in NCAA history. The Golden Eagles remain unbeaten at home (14-0) and reached 23 wins for just the third time in school history. Southern Miss was 7-26 last season.
Feb 08, 2023
Pittsburgh was picked to finish 14th in the ACC this season. The Panthers are currently 17-7 overall and 10-3 in the ACC. Jeff Capel's team is a legitimate contender for an ACC title. Transfers have been a big part of the winning formula, led by Blake Hinson who hadn't played since the 2019-20 season. After two seasons at Ole Miss, the 6-foot-7 junior has found a home.
Feb 03, 2023
In 2021 Oral Roberts made a magical run to the Sweet 16. Despite having some key guys transfer, ORU won 19 games in 2021-22 and they have already reached the 20-win plateau this season. All-American Max Abmas has been an obvious difference maker, but don't overlook the tremendous job done by head coach Paul Mills.
Jan 29, 2023
It's been a tough couple of weeks for Bobby Hurley and Arizona State. Four straight losses drop the Sun Devils to 15-7 overall and 6-5 in the Pac-12. There is plenty of basketball left to be played so no need to panic yet. Desmond Cambridge, who began his career at Brown, has been a nice addition after two seasons at Nevada.
Jan 26, 2023
San Diego State heads into the weekend with 16-4 record overall and 7-1 in the Mountain West. Few teams in the country defend as a group like the Aztecs. That's no big surprise for those of us out here on the left coast. Defense and toughness are part of the San Diego State culture. Seattle transfer Darrion Trammell has been one of the more impactful transfers.
Jan 20, 2023
Southern Utah has won four straight to improve 14-6 overall and 6-1 in the WAC. Pretty impressive when you consider the WAC is as good as it has been in a long time. What a job that Todd Simon has done with this program. His name should be on a lot short lists for job openings at season's end.
Jan 08, 2023
Big win for Ryan Looney and Idaho State at Weber State last night. The win moved the Bengals to 3-0 in the Big Sky. ISU probably isn't ready to challenge for a Big Sky title this season, but Looney has this program headed in the right direction. And they will make some noise along the way this season.
Jan 02, 2023
After starting the season 5-4, Utah Valley closed out 2022 with seven straight wins. That stretch included road wins at BYU and Oregon. They can shoot the three and 7-footer Aziz Bandaogo is one of the top defensive players in mid-major college basketball. Mark Madsen's squad is a legitimate contender to win the WAC.
Dec 27, 2022
UCLA has run off eight straight wins, including consecutive victories over No. 24 Maryland and No.13 Kentucky. As good as he is, Jaime Jaquez Jr. doesn't get nearly enough national attention. He's one of the main reasons the Bruins will be the top team in the Pac-12 and a real contender to get to Houston for the Final Four.
Dec 21, 2022
With a win last night over Cal Poly, San Jose State close out the non-conference slate with a 9-4 mark. There aren't any real notable wins, but watching this team play it's clear these aren't the same old Spartans. Head coach Tim Miles is slowly changing the culture. It's not likely that they will compete for the top sport in the conference, but they will be better this season in the Mountain West.
Dec 11, 2022
Grand Canyon has dropped two straight to fall to 7-4 in the early season. No need to panic in Phoenix. The losses to Loyola Marymount and North Texas, which will both be factors in their respective conferences, were by a combined six points. Keep an eye on Presbyterian transfer Rayshon Harrison. Two years ago, he was one of the top freshmen in the country.
Dec 05, 2022
Pretty good start to the season for Arizona's Oumar Ballo. The 7-foot junior, who began his career at Gonzaga, has been in double figures in every game this season, including a very impressive 30-point, 13-rebound performance in a win over No. 10 Creighton. Ballo and Azoulas Tubelis give the Wildcats one of the top frontcourts in all of college basketball.
Nov 22, 2022
UC Riverside has a good one in Zyon Pullin. The 6-foot-4 senior runs the show for the defensive-minded Highlanders. Head coach Mike Magpayo has done an excellent job in a short period of time with the program. Keep an eye on Magpayo, Pullin and Riverside.
Nov 21, 2022
In case you missed it last week, San Diego's Eric Williams Jr. set a school record with 43 points against Utah State. The athletic, 6-foot-7 lefty is averaging 22 points and nearly 12 rebounds per game. He's the centerpiece of Steve Lavin's new-look Toreros.
Nov 14, 2022
Brandin Podziemski scored more points in Santa Clara's opener then he did all of last season. The transfer from Illinois had 34 points and 11 rebounds against Georgia Southern. He followed that up with 30 points, 9 rebounds and 5 steals against Eastern Washington. He had a total of 22 points last season. The 6-foot-6 guard is an impact transfer.