March 21, 2011


Papa Dia leads SMU past Northern Iowa



Box Score




CEDAR FALLS, Iowa - The SMU Mustangs used a 17-point, 21-rebound effort from center Papa Dia to score a 57-50 victory over the University of Northern Iowa Panthers on Monday in the quarterfinals of the CollegeInsider.com Tournament.

SMU (20-14 overall) will move on to the semifinals and will face the winner of Tuesday's Santa Clara-San Francisco matchup. UNI (20-14 overall) saw its 2010-11 season come to a close.

Dia scored 15 of his 17 points in the first half, when he also corralled 12 rebounds. The Mustangs led 31-23 at the break while shooting 57.1 percent from the floor. UNI shot just 28 percent in the first half and followed that up with 26.9 percent in the second half for a 27.5 percent effort for the game. The Panthers made only one 3-pointer in the second half on 11 attempts.

"We had a lot of the same shots against Rider but we just didn't make them tonight," UNI head coach Ben Jacobson said. "When those shots are not going, you really have to do things on the defensive end."

The Panthers jumped out to an early 8-4 lead following a pair of 3-pointers from Jake Koch and Kwadzo Ahelegbe. But SMU quickly regained the lead on a convention 3-point play from Dia and another bucket. The Mustangs never trailed following a Dia basket with 15:35 left in the first half.

Iowa City native Mike Walker drained a 3-pointer with 1:04 left in the first half to give the Mustangs a 31-23 lead at the break. SMU then upped the margin to 10 to begin the second half on a bucket from Robert Nyakundi.

SMU eventually built a 13-point lead at 41-28 with 14:16 after a triple from the Mustangs' Nyakundi.

The Panthers went on a 9-0 run and trimmed the margin to four behind seven points from Ahelegbe. The Mustangs were able to push the lead back to nine points following scores from Collin Mangrum and a 3-pointer from Nyakundi.

UNI pulled to within five points at 55-50 following a layup from Ahelegbe with 23.5 seconds left. The Panthers Johnny Moran forced a jump ball in the in-bounds pass with give the ball back to UNI with 20 seconds left. However, Dia blocked a layup attempt by Ahelegbe and SMU's Walker drained two free throws with 15.4 ticks left to seal the win for the visitors.

SMU will host the winner of the Santa Clara-San Francisco game Friday in Dallas.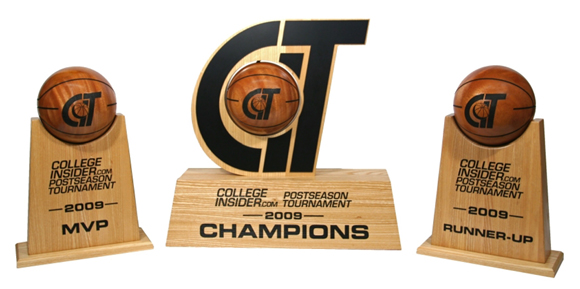 Copyright © 2010. CollegeInsider.com, Inc.