2010 CIT FIELD ANNOUNCED

March 14, 2010
BOSTON (MA) -- The 16 team field for the 2010 CollegeInsider.com tournament was announced on Sunday, March 14. The premier postseason showcase for mid-major teams features 13 schools with 20 or more wins.

Among the competing teams are two of the biggest names in the mid-major ranks from the past decade. George Mason reached the 2005-06 Final Four and Creighton has played in seven out of the last 11 NCAA Tournaments.

Loyola Marymount is also part of the field and this marks the program's first postseason appearance since an Elite Eight run in 1990. That was the year that LMU great Hank Gathers tragically passed away.
Harvard, which is enjoying the best season in school history, is making its' first postseason appearance since 1946.

This year marks the first time that the CIT has extended an automatic bid into the field. South Dakota is the recipient by virtue of winning the Great West Conference tournament.

Two teams from the Southern Conference are among this season's participants. Appalachian State and Western Carolina hope to renew acquaintances in the coming weeks. Other leagues placing multiple teams in the CIT are the West Coast Conference (LMU and Portland), Conference USA (Marshall and Southern Miss), the Missouri Valley (Creighton and Missouri State).

The CIT welcomes back Pacific and Portland, the only holdovers from the inaugural tournament. Therefore, all other participants are making their first appearances in the event.

The tournament, which is played at campus sites, kicks off on Tuesday, March 16 with three games; Western Carolina at Marshall, South Dakota at Creighton and Fairfield at George Mason. The first round games on Wednesday feature Portland at Northern Colorado, Middle Tennessee State at Missouri State, Harvard at Appalachian State and Pacific at Loyola Marymount. The first round concludes on Thursday with Louisiana Tech hosting Southern Miss.

Old Dominion captured the inaugural CollegeInsider.com tournament with a 66-62 championship game win over Bradley last year.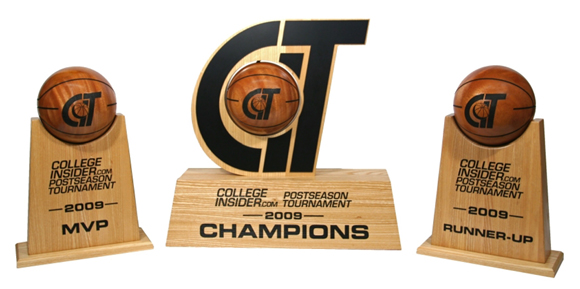 Copyright © 2010. CollegeInsider.com, Inc.